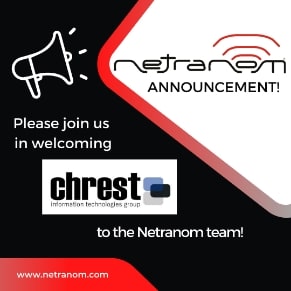 Netranom would like to announce the acquisition of Chrest IT Group
Chrest IT Group, based in Charleston, WV, has been in business since 2018. The addition of new employees to the Netranom team will allow us to better service our existing clients as well as better serve the new clients with a much larger team and more resources.
We will continue to cultivate the growth of our employees, clients and overall expansion of information technologies in the tri-state area!
The acquisition is complete as of September 1, 2022